Hey, friends! This is Rachel from @rv.family.reno and I am so thrilled to have the chance to share my Summer Cookout recipe with you- Sweet Potato Tacos! Sharing plant based recipes is something that is really important to me.
Our family decided to go plant based when my son Shea was born with a congenital heart defect. He had two open heart surgeries before he was 5 months old, and his heart journey has pushed our family to try to eat as healthy as possible. Shea's miracle story is also the reason why we live the lifestyle we do. He's the reason I quit my job to pursue my dream of running my own art business, he's the reason we bought our RV to travel the country, and he's the reason we live every single day to the fullest!
I live in New Jersey with my husband, Jake, and our sons Shea and Cameron. We are enjoying traveling on the weekends in our newly renovated RV and appreciate being part of this amazing RV community!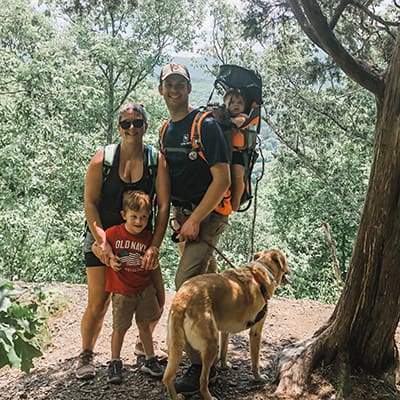 Now, back to these tacos! I love sharing recipes like this because even people who don't eat a plant-based diet LOVE this recipe! We love to eat these tacos JUST like this, but another great aspect of these tacos is they are what I call "throw it all in" tacos. They taste delicious with whatever you have to throw in 'em.
The first time we made these tacos, we were renting an RV and driving to the Grand Canyon from New Mexico. That trip, (and these tacos!) left a pretty lasting impression!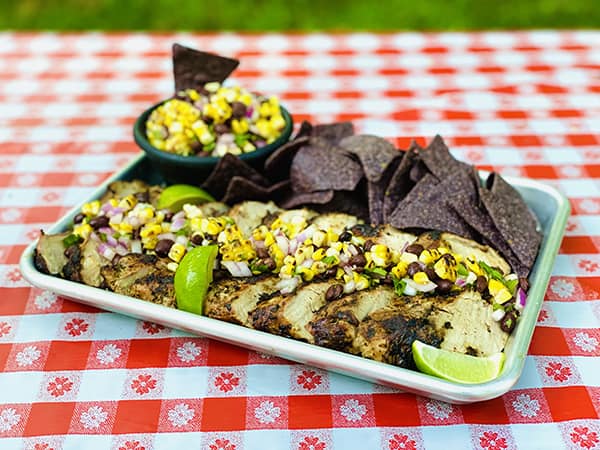 Sweet Potato Tacos
Ingredients:
Diced Sweet Potatoes (I use frozen and thaw them)
3 tablespoons brown sugar
1 teaspoon cornstarch
1 teaspoon chili powder
1 teaspoon garlic powder
1 teaspoon cayenne
1 teaspoon onion powder
1 diced avocado
3 green onions, chopped
3 tablespoons chopped parsley
Lettuce
1 lime, quartered
3 tablespoons vegan mayonnaise
Lime juice
Hot Sauce
Directions:
Frozen Sweet Potatoes: Thaw for an hour
Fresh Sweet Potatoes: Dice and boil until cooked through.
In a mixing bowl, mix sweet potatoes, brown sugar, cornstarch, chili powder, garlic powder, cayenne, and onion powder.
Add sweet potatoes to a hot grill. Grill until golden brown.
Dice avocado, and chop parsley and green onion.
In a small bowl mix vegan mayonnaise, salt and pepper to taste, lime juice, and hot sauce to taste.
Remove sweet potatoes from the grill. Add some lime juice to the grill and toast tortillas for 40 seconds on each side.
Assemble tacos and enjoy!
Thanks so much for allowing me to share my Summer Cookout recipe with you! You can catch our family and everything we're up to on our Instagram account @rv.family.reno or keep up to date with our newest projects on our website at rvfamilyreno.com
See you around, and Happy Cooking!