Rootless Living is a publication for digital nomads, by digital nomads. We are always looking for fellow nomads to contribute to our magazine and website. If you have an article or story idea you'd like to share, email us at
[email protected]
.
In the subject line, please write "Freelance Submission" and within the body of the email include pitches you would love to contribute to Rootless Living. These do not need to be long but should be specific.
Your author bio will appear at the end of every article you contribute, with direct links to your website and/or social media handles.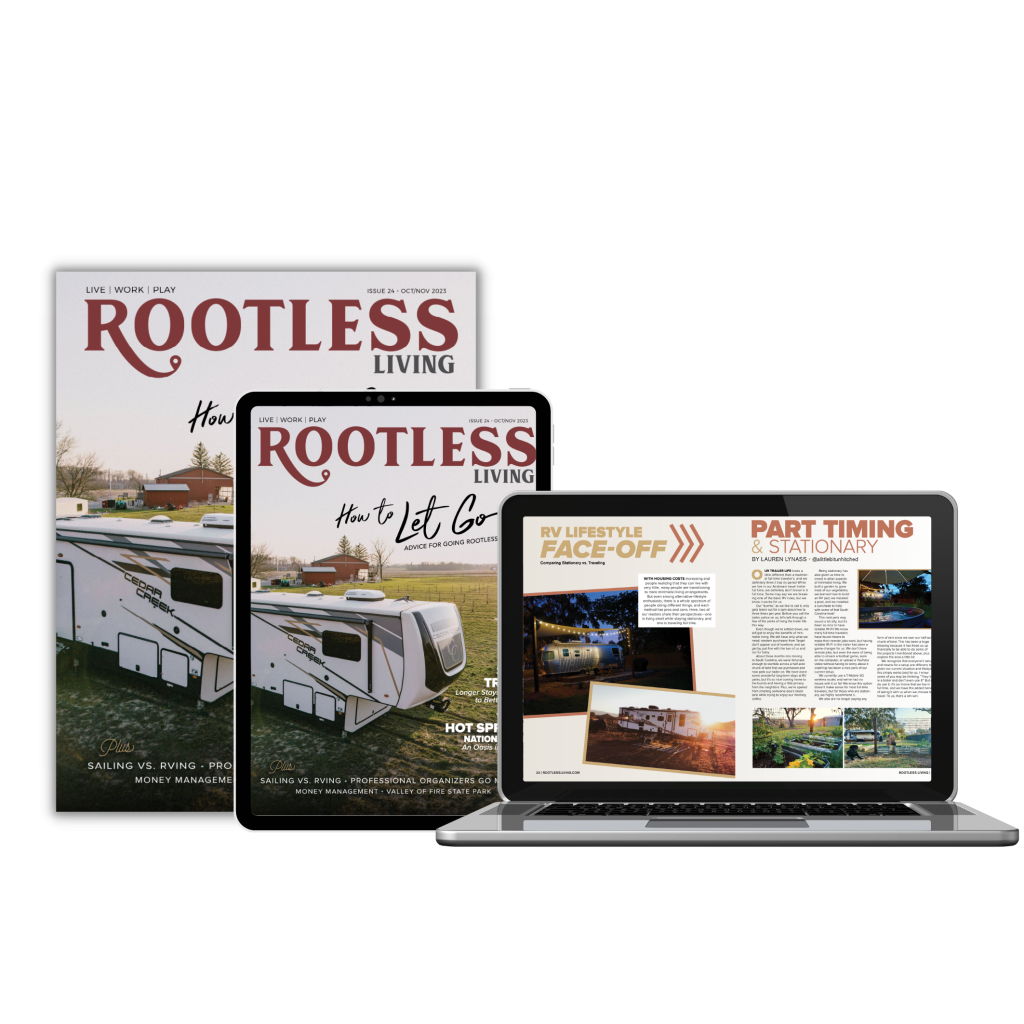 Rootless Living is looking to partner with other nomads to share their stories in our podcast series. If you think you might make a great podcast guest, please fill out this form.
Advertising with Rootless Living allows you to reach this growing niche of location-independent consumers who are aspiring to start or looking to enhance their digital nomad lifestyle. Click here for more information and to download our media kit.
We are growing and while we don't have any current job openings if you have skills that you think would benefit our publication you are welcome to email us along with your resume to [email protected].
Be A Part of Our Gear Guide
Do you have a product digital nomads and full-time RVers need to know about? Please complete this form here