Is there anything better than cooking outdoors? We think not!
Hi! We are John and Kathy, from @inspiredwego and @veginspired, two self-taught foodies who have a passion for traveling.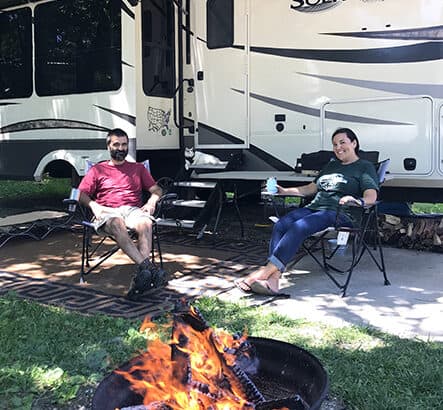 While living the American dream in the suburbs of Pittsburgh, we felt something was missing. Don't get me wrong, we loved our life, but we felt the itch to travel, and our paid-time-off didn't yield enough time to explore all that our beautiful country has to offer. We started exploring ways we could travel and focus more on memories than STUFF.
RV living kept popping up in our conversations….and on our social media accounts. Our only experience with RVing was a few weekend trips with Kathy's cousin and her husband in their Class C motorhome. We started to follow families and couples who were traveling the US in an RV, and despite our novice level of RVing, we felt called to join the community.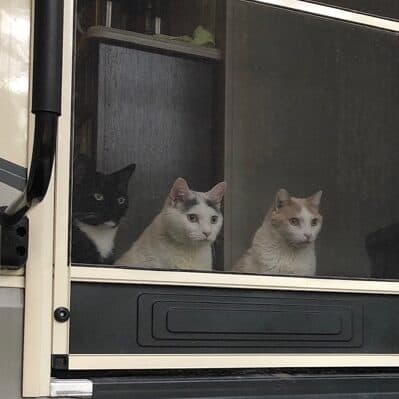 We hit the road in our Grand Design fifth wheel RV with our three cats (@wearecampercats) in October 2018 and haven't looked back. Despite downsizing all of our belongings and moving into a camper, we've managed to continue to create and share via VegInspired some amazing home cooked meals in our RV kitchen and outdoors with our Blackstone Griddle.
We joke that our passion for food and cooking means we likely have some unique kitchen gadgets in our RV. Today we are excited to share one of our popular plant based recipes with you.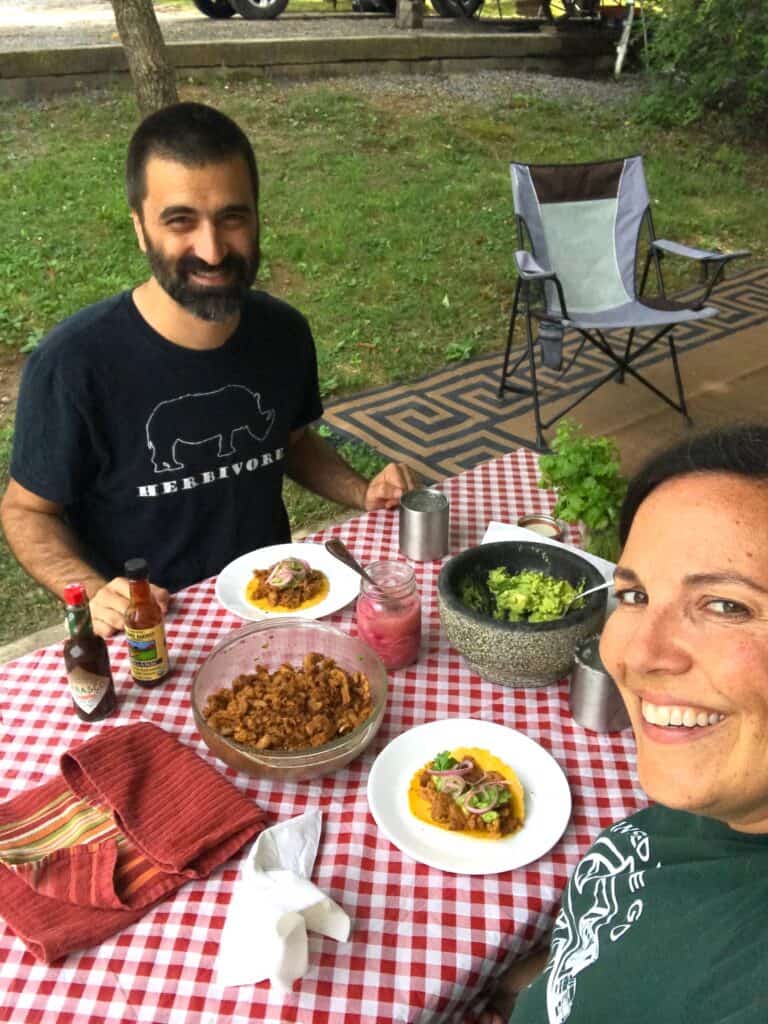 These flavorful Soy Curl Street Tacos were a hit with our family a few weeks back, and we've been talking about them ever since. It is simple to make and super flavorful!
Whether you RV or tent camp, this recipe is sure to be a favorite for years to come.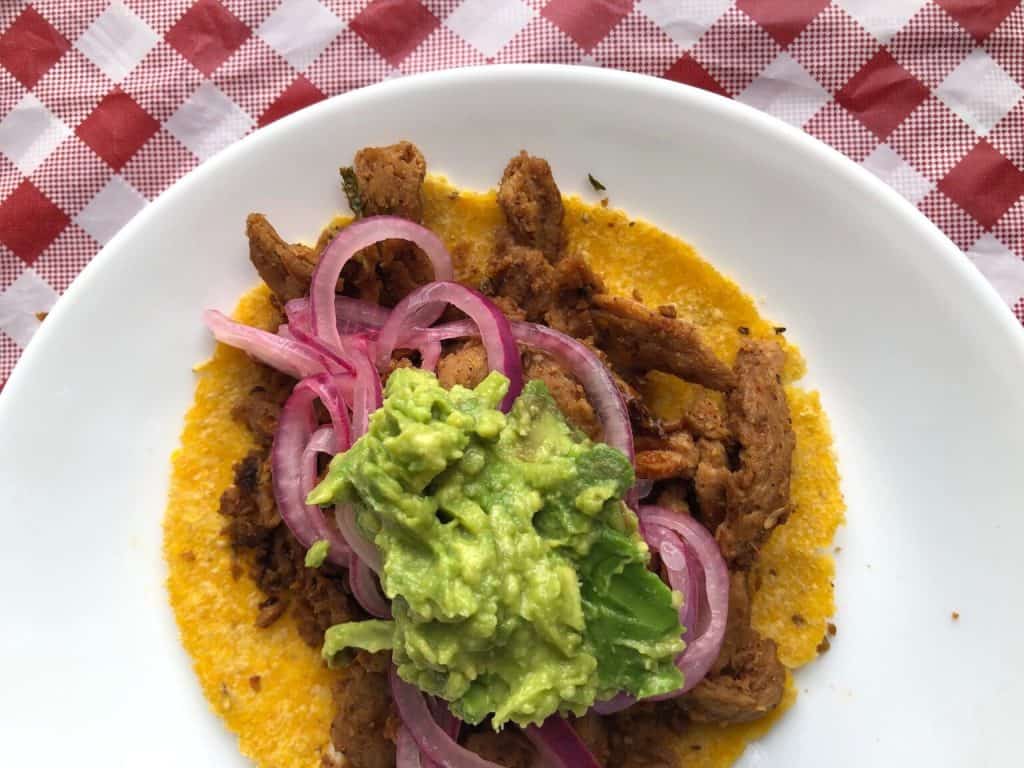 Soy Curls are a whole soy product that are rehydrated prior to cooking. We use that rehydration time to allow the soy curls to absorb all the flavors of the marinade. This method yields flavorful and tender pieces of soy for your taco filling. Marinade can be made up to 24 hours in advance.
Soy Curl Street Tacos
Ingredients:
1 8oz bag of soy curls (we use Butler Soy Curls)
Marinade Ingredients:
2 teaspoons ground cumin
1 teaspoon chili powder
½ teaspoon coriander
¼ teaspoon oregano
2-3 cloves garlic, minced
½ cup lime juice
¼ cup cilantro stems
6 tablespoons Bragg's Liquid aminos or soy sauce
1 tablespoon sugar
Directions:
Stir marinade ingredients together.

Place soy curls in a shallow dish and pour marinade over soy curls.

Add water to cover (about 2 1/2 cups).

Let stand to rehydrate for about 10 minutes. 

Preheat pan or griddle and add rehydrated soy curls, reserve the marinade.

Cook, browning and spooning marinade on throughout cooking to deglaze, until soy curls are browned, and marinade is evaporated.

Steam corn tortilla over the soy curls –  you can place them between a folded dish towel to keep them warm and pliable.

In warmed tortilla add soy curl filling, pickled onions (recipe below), guacamole, and cilantro. Enjoy with an Inspired Margarita (recipe below).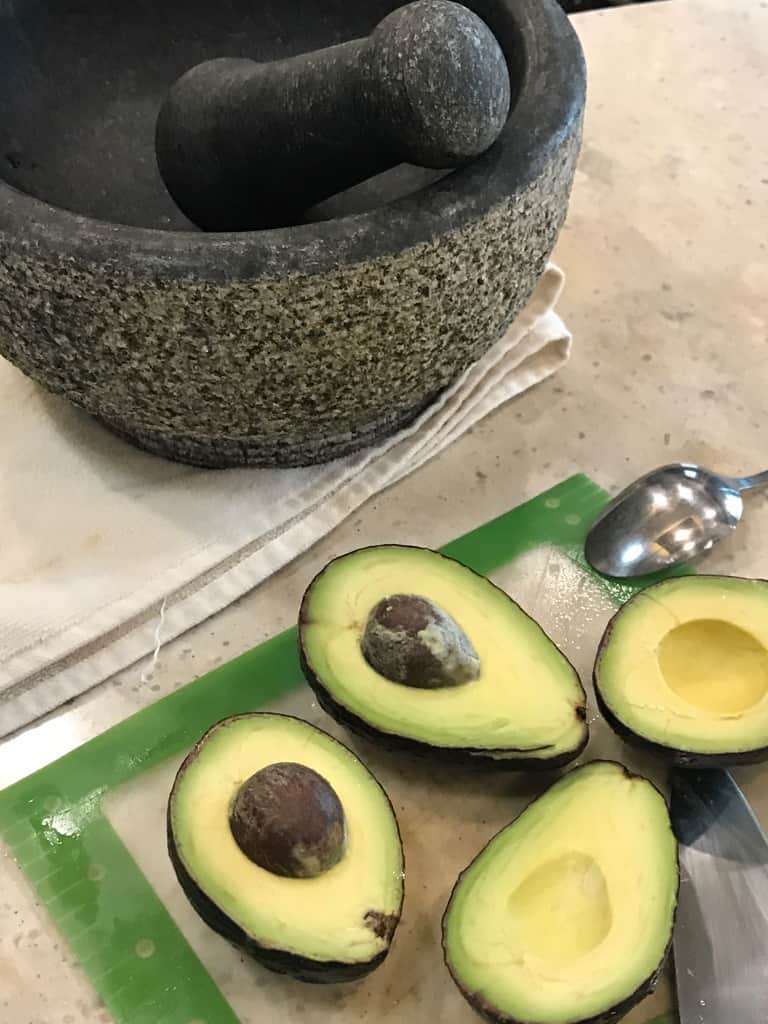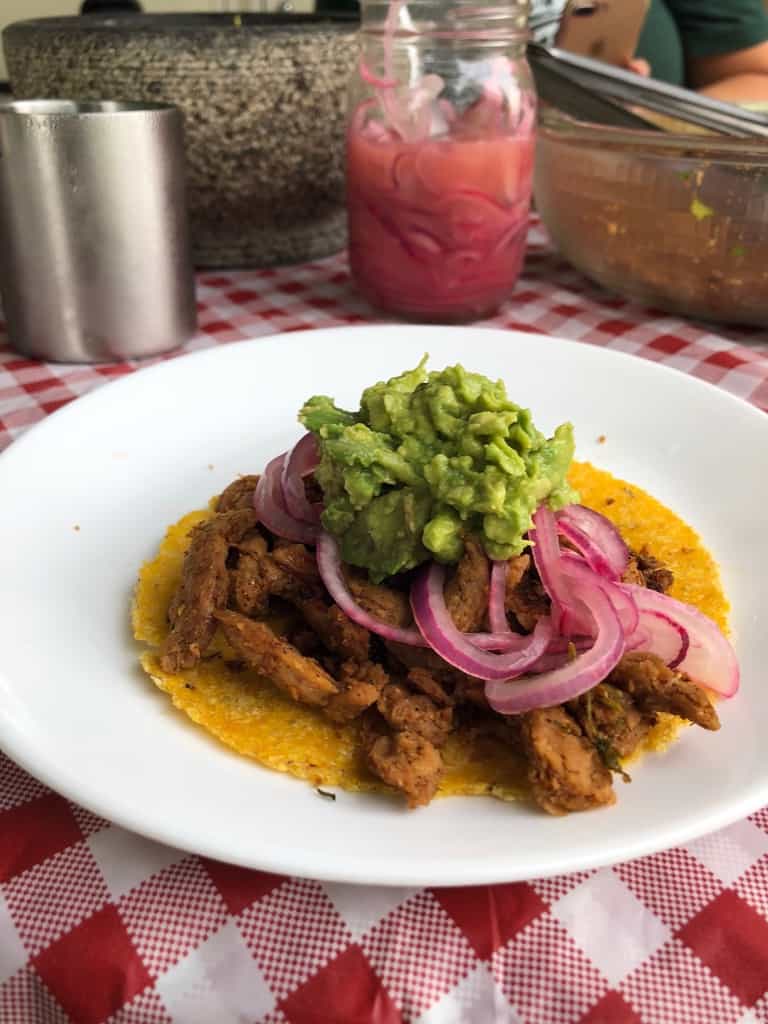 Pickled Onions:
Small Red Onion
½ teaspoons Coarse Sea Salt or Kosher Salt
Lime Juice
Thinly slice the onion and rinse with cold tap water.

Salt liberally and place in container.

Add lime juice to cover onions.

Refrigerate until ready to use (up to 24 hours)
Guacamole:
We use a Molcajete but you can use a bowl and a fork/potato masher to mash the avocado to your desired texture.
3-4 ripe avocados
1-2 teaspoons lime juice
Salt
Cut avocados and remove pit.

Mash 2 or 3 avocados until creamy.

Cut 3rd or 4th avocado into chunks.

Add lime juice and salt liberally to taste.

Stir lime juice, salt and avocado chunks gently into mashed avocado.

Refrigerate until ready to serve.
Inspired Margarita:
Add Ice to a shaker.
Then add:
½ oz lime juice
1 oz lemon juice
1 ½ oz simple syrup
1 ½ oz silver tequila (we like El Jimador)
½ oz triple sec
Shake and strain over fresh ice into a salt rimmed (optional) cocktail glass.
This week's Summer Cookout is by John and Kathy Davis!  Follow their travel and food adventures on Instagram, YouTube & Facebook @InspiredWeGo and Kathy's cooking over on YouTube @VegInspired.
Plus, see what those three camper cats are up to on instagram @wearecampercats