RVer Leah Skye of @heads.east.tails.west shares her process turning an old RV into a BoHo dream. A version of this article originally appeared in the Jan/Feb 2021 issue of Rootless Living Magazine.
When my boyfriend and I decided to dive headfirst into renovating our 2014 Tracer Air 26' Travel Trailer, there was no way we could've known what we were in for. We purchased our trailer second-hand from a family member, and neither of us had any experience. I knew from the beginning I wanted to fully renovate the interior, but I had no idea how much work was ahead of us. 
Finding RV Remodeling Ideas
I drew inspiration from Instagram and Pinterest and got to work creating a décor mood board. I was extremely intrigued by the earthy bohemian style that had taken the internet by storm, and before I knew it, I was off to the races.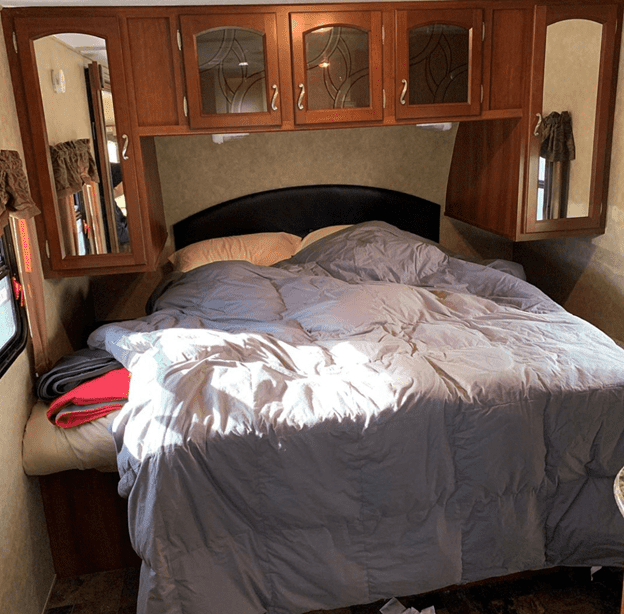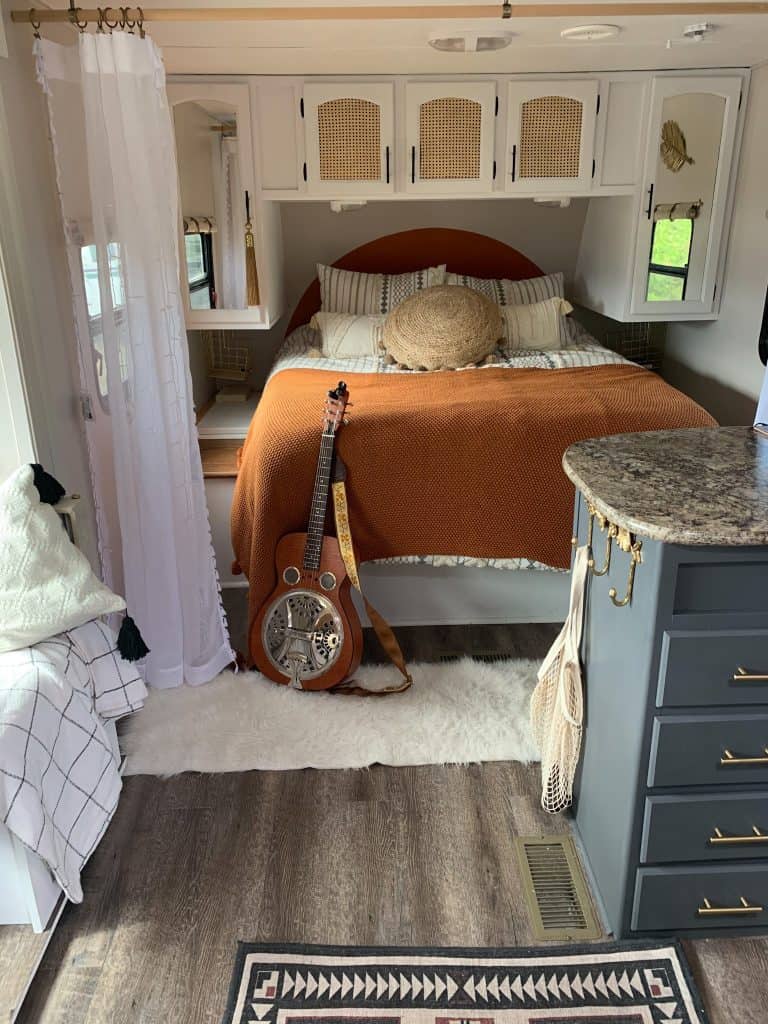 Our Experience With A DIY RV Remodel
Over the next several months, we stripped and repainted all the cabinetry, painted the walls, removed carpet and vinyl flooring, resurfaced the dinette table, and reupholstered the seating. We removed the valences, created custom curtains, refinished the sinks and shower, added custom room dividers, and updated the bathrooms and kitchen backsplash. 
Looking back at the timing, having this project was a blessing in disguise. Although it was an enormous amount of work that felt insurmountable at times, I remember it fondly. We were working on this trailer throughout the height of the COVID-19 stay-at-home orders, and I believe having something to keep us busy during that stressful time was an absolute life-saver. While most people were at home learning to make sourdough bread, we were putting in 10-hour days painting and pulling up flooring. 
Overall, our RV renovation took about five months and cost around $2,500. My boyfriend and I did all of the work ourselves, and while it was trying at times, I am so grateful for the lessons and new skills learned along the way.
I have compiled a list specifying a few of the most noteworthy things I would like to share with anyone considering tackling a remodel RV: 
1. Ask the RV Renovation Community
Use the information the RV internet community has to offer. There is an astounding number of people who have already completed a remodel RV or are currently in the process of doing so that are happy to share helpful tips. Whether it's drawing décor inspiration from Instagram or reading detailed DIY tutorials shared on Pinterest, there is a wealth of information available. 
Each time I reached out to established renovators directly, I was pleasantly surprised by how generous they were with their time. Each person I spoke to was patient and encouraging in a way I had never experienced before.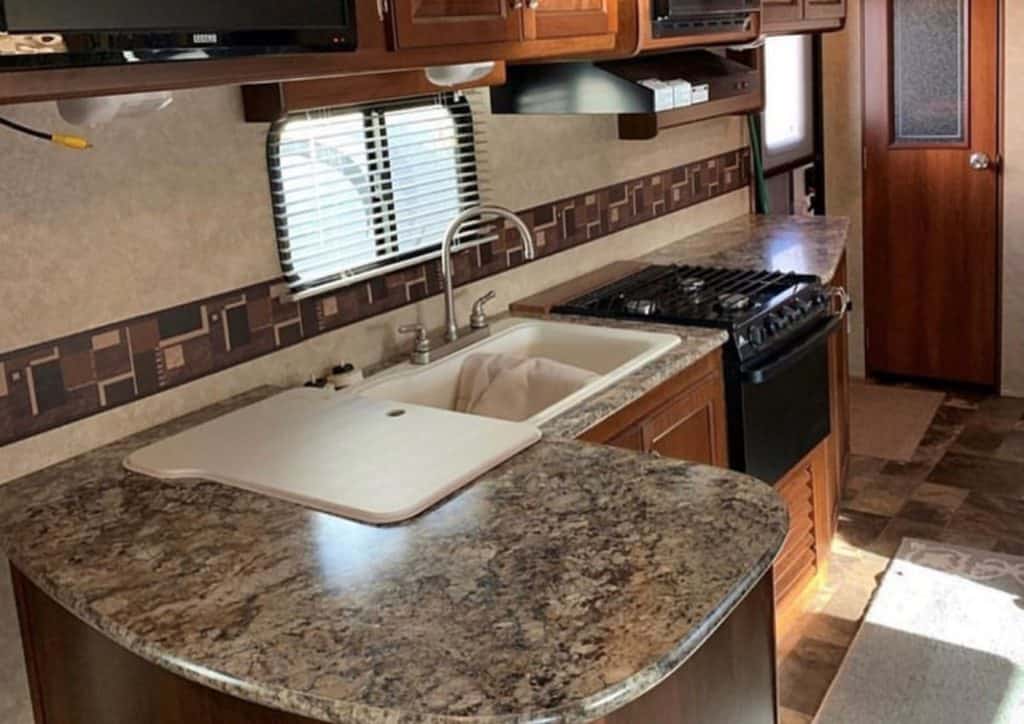 I continue to receive so much ongoing support from this community, and I would recommend anyone who is feeling overwhelmed by the prospect of beginning an RV renovation first speak with someone who has experience. Their wealth of knowledge could save you serious time and money, and you may even end up making a new friend.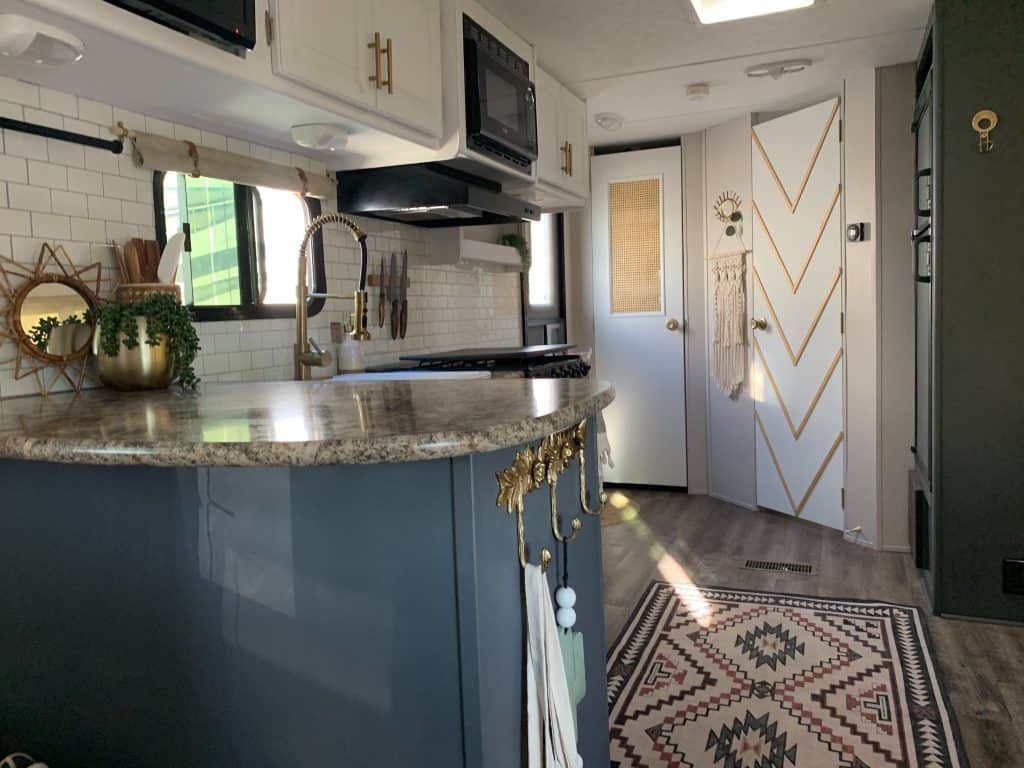 2. Make a RV Remodel Game Plan
Lay out your game plan before you begin. Of course, there will be some deviations and unexpected changes that are bound to happen, but generally speaking, it is much easier to manage your project if you have a framework to go off of.
For example, I opted to paint before we did our floors, which in retrospect, was a mistake because we ended up scuffing them during the floor demo/install. If I could do it again, I would have done our floors first and then painted to avoid the extra touch-up project.
Make a checklist of everything you want to accomplish, then plan to complete it in a way that will be an efficient use of your time.
3. Take Many Photos Before You Remodel the RV
Take as many "before" photos and videos as you can. Once you think you have enough, take a few more. I wish I had more photos of specific angles so I could look back and see a direct comparison of exactly how far we have come after the RV remodel.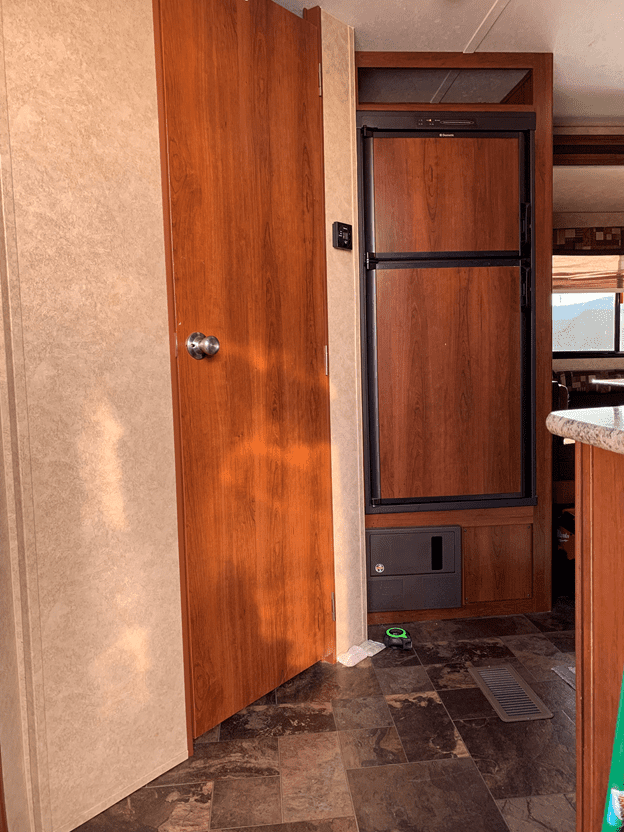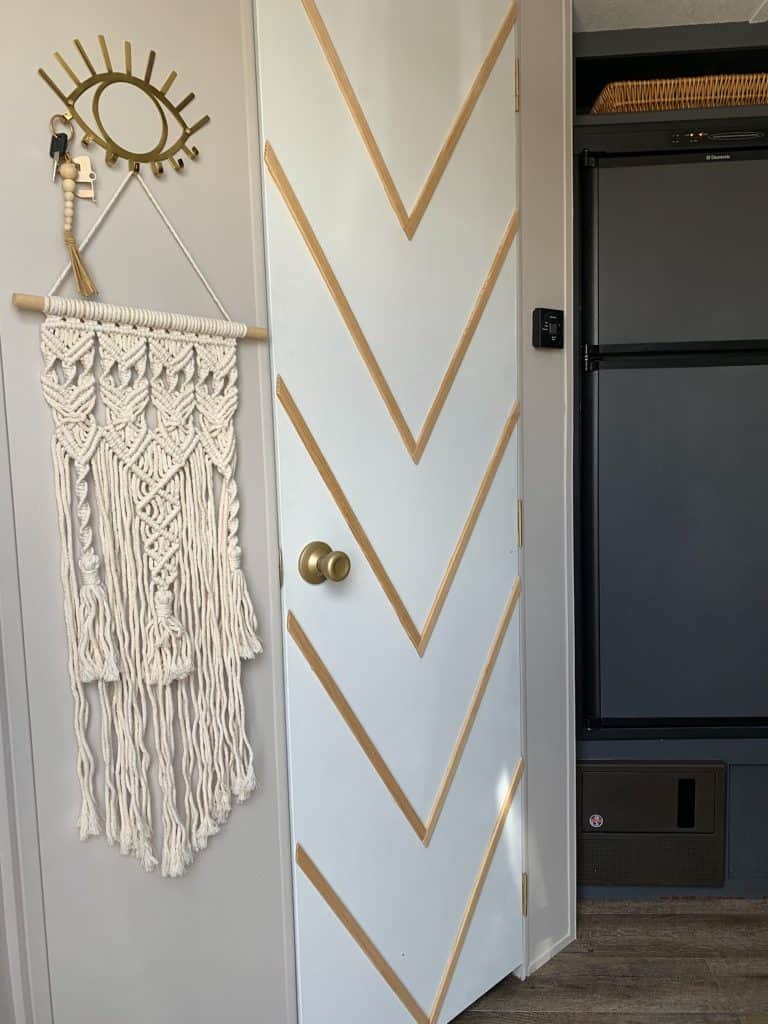 4. Don't Skimp on RV Renovation Prep Work
Do not cut corners with the prep work. Most manufacturers use very cheap materials to construct campers and RVs, so the work involved with preparing these surfaces for paint is the most important factor for longevity. While it is undoubtedly the least gratifying part of this project, you will thank yourself for properly sanding and using several coats of a high-quality primer before applying any paint.
5. RV Flooring is Time Consuming
If you are replacing existing flooring with wood planks, double the amount of time you think it is going to take for completion. The number of custom cuts that need to be made is extremely tedious, and the work required for removing old carpeting/staples/vinyl should not be underestimated either.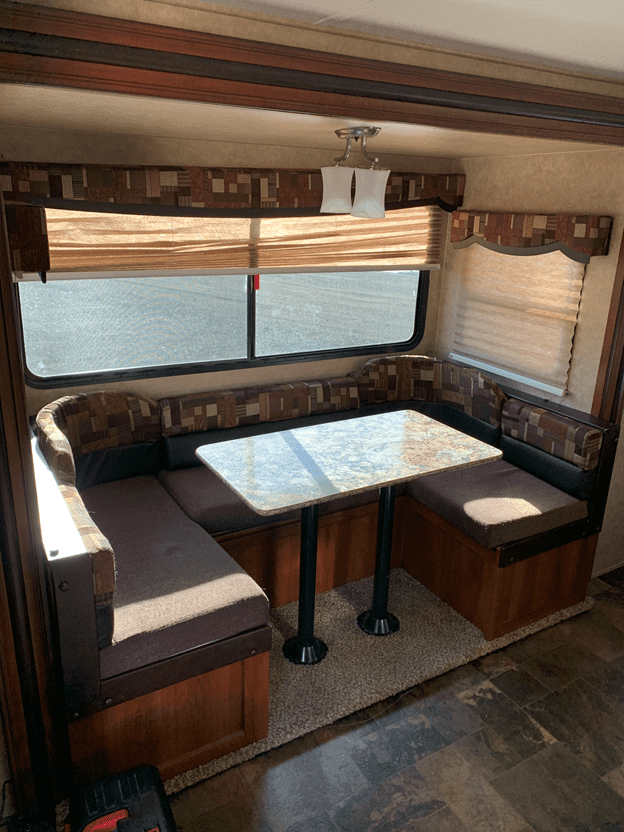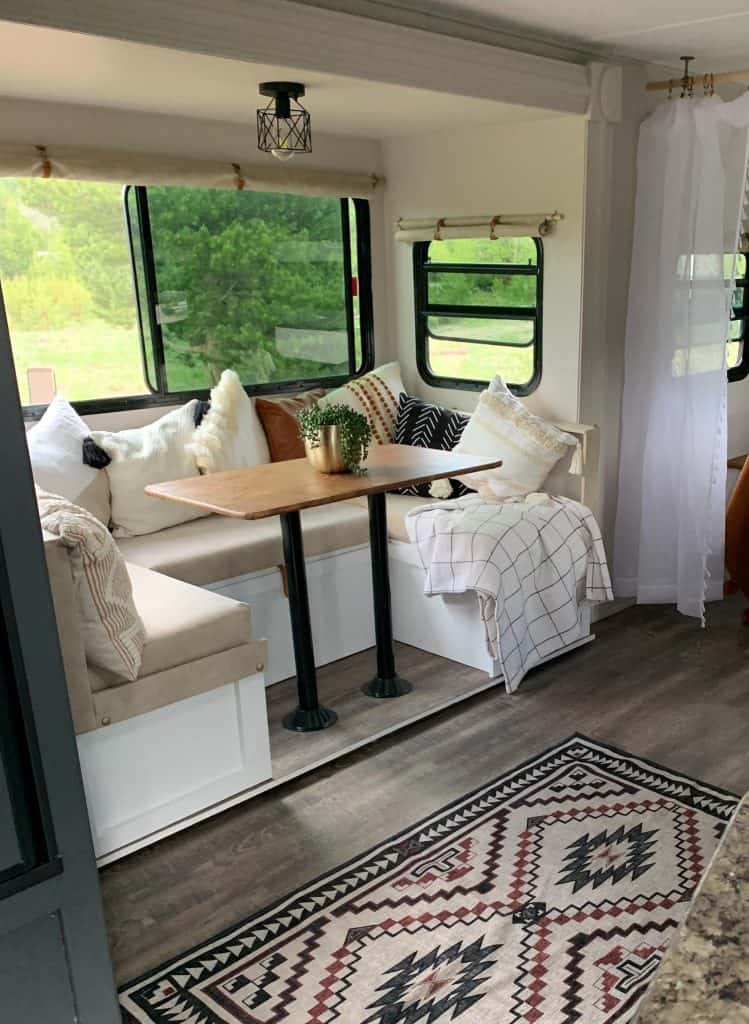 6. Expect Mistakes When Renovating an RV
Arguably, the most important piece of advice I can give is: Understand that you will make mistakes along the way. This is something you need to be prepared for. Learn to accept that, and you will enjoy the remodel RV process so much more.
There are so many people in the community going through the same obstacles, and reading about their trials and error will help put things into perspective. We each come into a project of this magnitude with varying levels of skill and experience, so being kind to yourself throughout the remodel RV process is a very important factor in success.
About the Author: RV Remodel Master Leah Skye
See more of Leah's RV renovation and their travels on Instagram @Heads.East.Tails.West
This is the edited version of an article that originally appeared in the Jan/Feb 2021 issue of Rootless Living Magazine.
Looking for More RV Renovation?
We share RV renovation inspiration, tips, and how-tos in every issue of Rootless Living magazine. Subscribe to meet others renovating an RV, and learn how to tackle your own remodel RV project.