Welcome to the Rootless Living Summer Cookout!
Who doesn't love summertime? The weather is calling you outdoors, fresh local produce is in abundance, and the grill is ready and waiting to cook up something good. 
Many of our favorite memories involve both traveling and food. Whether we were grilling hamburgers right on the sand in Texas, or enjoying fresh cheese on a farm in Vermont; travel, good food, and summer time always combine for one delicious adventure.
To celebrate the good times, travel adventures, and delectable summertime meals, every Friday this summer we'll be bringing you a new recipe from a different digital nomad in the Rootless Living community. There's something for everyone as travel inspires new flavors and tastes along the way. We are excited to see what everyone is cooking up this summer! 
Join us on Instagram and use the hashtags #SummerCookout and #RootlessLiving. We can't wait to see what everyone is cooking up this summer! If you have a meal, drink, or recipe to share, let us know! 
We are celebrating our 3 year nomadversary this week, so we thought we'd kick it off with a Lemon Cliantro Summer Slaw and Teriyaki Chicken Skewers. We are big kabob eaters because they are so easy to prepare ahead of time and throw on the grill when it's time to eat.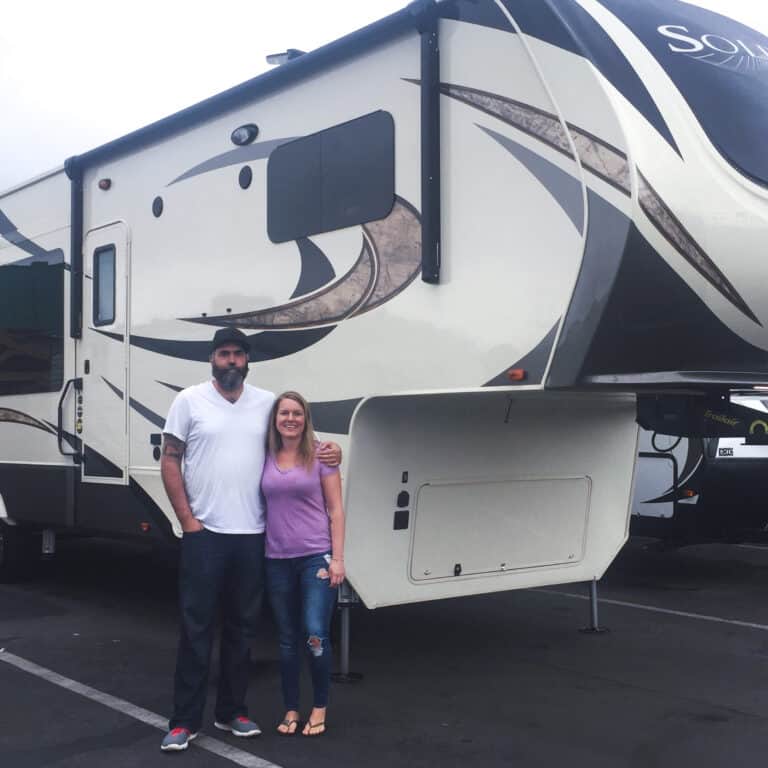 And since Nikki is doing the Whole30 Challenge, this recipe is Paleo and Whole30 Approved! Really the only swaps we used were the mayonnaise and teriyaki sauce. Both of these are easily found in Walmart but if you can't find them don't worry, any mayo and teriyaki sauce will do!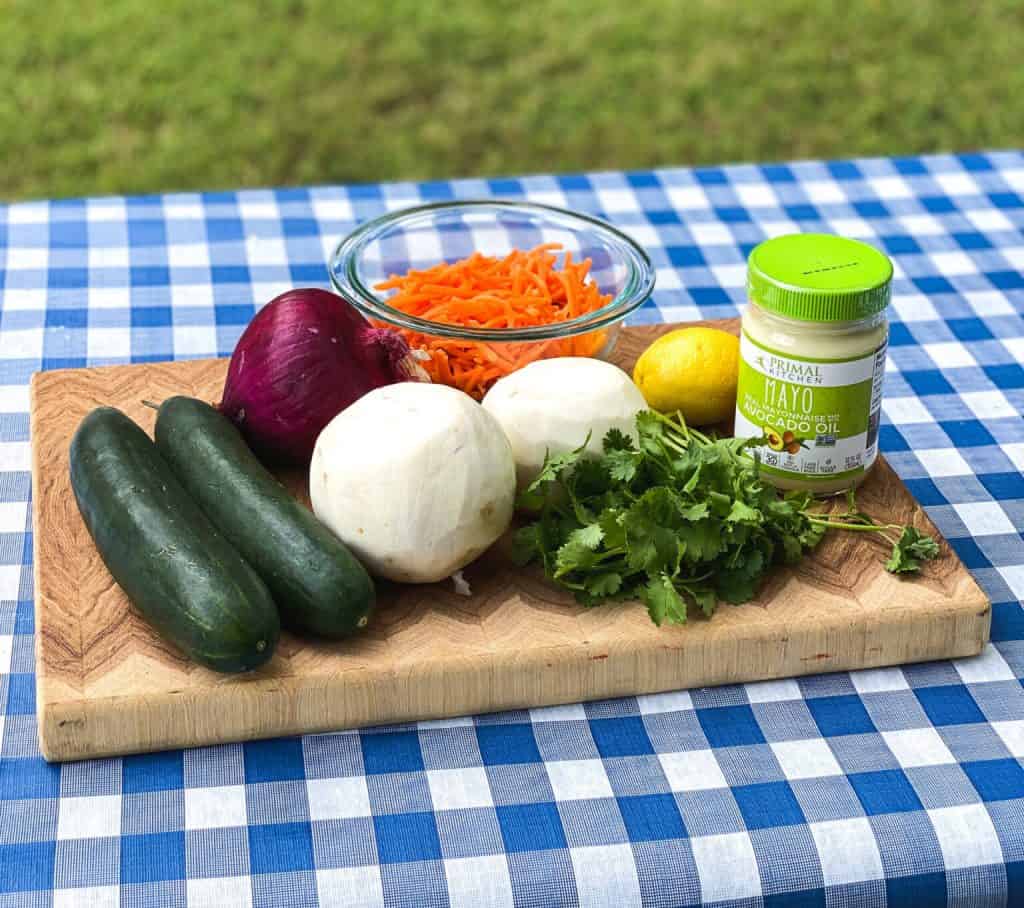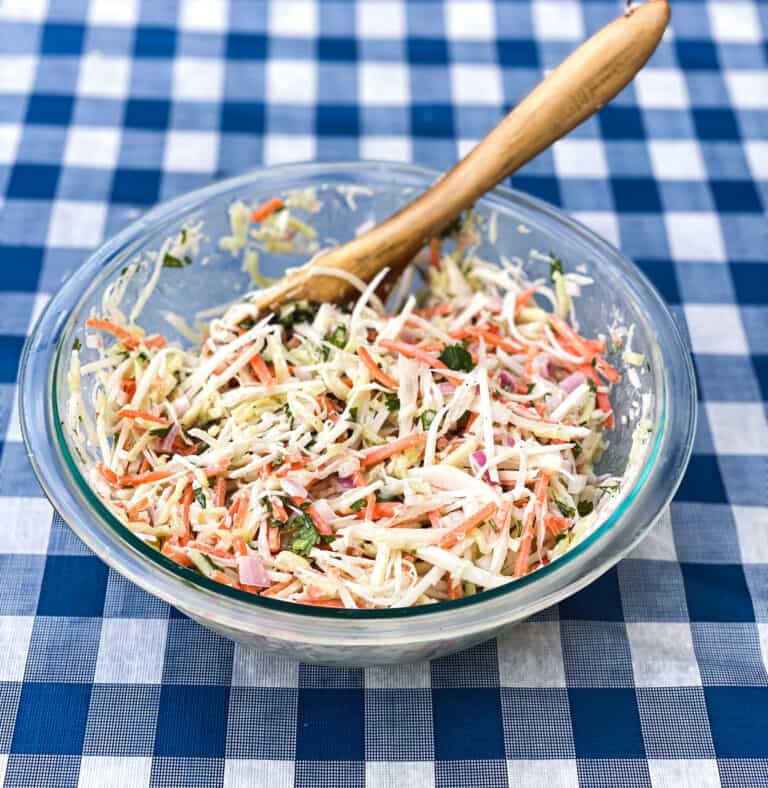 Lemon
Cilantro
Summer Slaw
Serves 4
Ingredients:
1 large or 2 medium size turnips, peeled
1 cup shredded carrots
2 cucumbers, peeled
¼ to ½ diced red onion (depending on your preference)
1 lemon (or 1 tablespoon of lemon juice)
⅓ cup of cilantro chopped
¼ cup mayonnaise (I use sugar free Primal Kitchen brand but any will do)
Salt and pepper to taste
Directions:
Using a mandolin or knife, slice the turnip and cucumbers into fine shreds.

Mix carrots, cucumber, turnips, and diced red onions in a large bowl. 

Squeeze the juice of one lemon over slaw and add chopped cilantro, stir to combine.

Stir in the mayonnaise and add salt and pepper to taste.

Chill in the refrigerator for 1-2 hours before serving to get the best taste. Enjoy!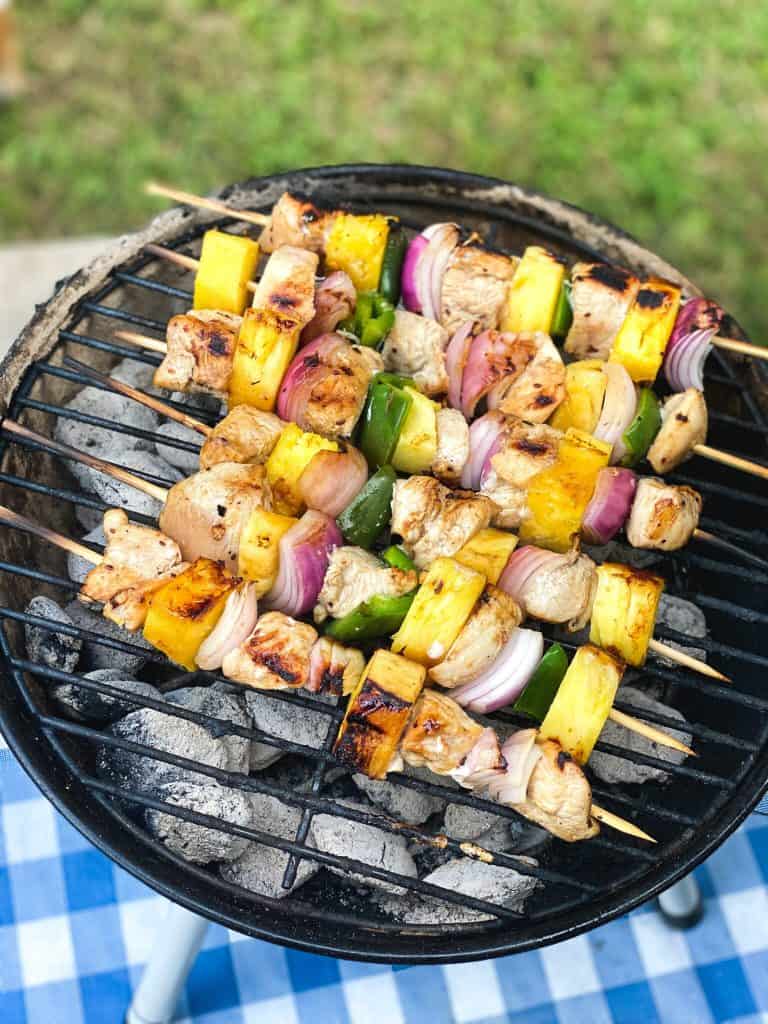 Teriyaki Chicken Skewers
Serves 4
For the teriyaki skewers, we used fresh pineapple, jalapenos, red onion, and of course, the marinated chicken breasts. You can use whatever veggies you have on hand or enjoy most. We also love kabobs with sweet mini peppers, bell peppers, zucchini, or mushrooms.
Ingredients:
3 chicken breasts, chopped into about 1 inch pieces
⅓ cup Teriyaki sauce (I used Primal Kitchen No Soy Teriyaki)
1 cup pineapple cut into 1 inch pieces
½ a red onion cut into large pieces
3-4 jalapenos halved and seeded
Directions:
About 3-4 hours before grill time, marinate the chicken pieces in the teriyaki sauce.

When the grill is heating up, assemble the skewers. You can do all meat on one or mix them up, grillers choice! I like to stack alternating between chicken, pineapple, jalapeno, and onion.

Grill until chicken is cooked (internal temperature of 165 degrees). We like ours with a little char on it.

Serve alongside the cilantro lemon slaw or your favorite summer side!