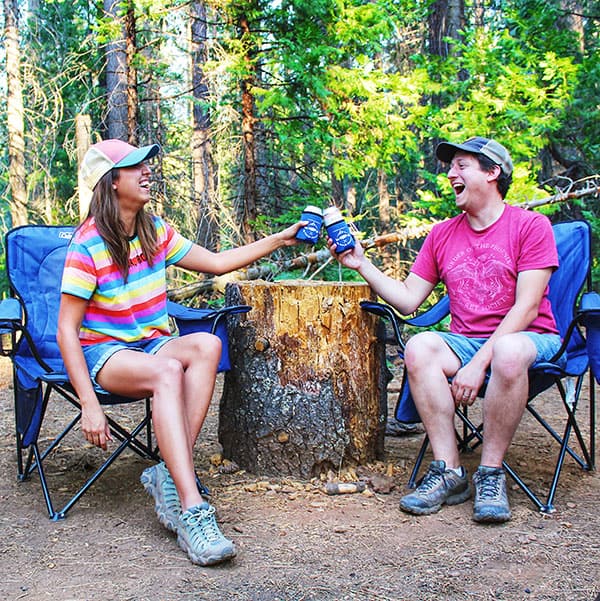 Jesse grew up in Maine, so lobster was a staple in his household. When summer comes along, there is nothing more iconic than fresh lobster. Rachael said Jesse couldn't just share steamed lobster as a recipe, so instead we'll tell you how to make a real Maine lobster roll. (If you want to make steamed lobster, here's a freebie: Get a big pot, boil water, cook the lobsters in the covered pot for 8-10 minutes, haha!)
Lobster rolls come in a variety of styles, ranging from drowned in mayonnaise to stuffed with filler like celery or the dreaded lettuce layer. Our favorite take centers on the flavors of a Maine lobster, neatly packaged in a bun so you can skip the bib: the Hot Buttered Lobster Roll.
One uniquely New England ingredient in this dish is the bun. New England Style hot dog and lobster roll buns are split on the top with no crust on the sides. They're basically thicker white bread, and truly delicious when fried on a griddle in butter. If you can't find them, you can use a regular hot dog bun and cut off the sides to get a better lobster-to-bread ratio.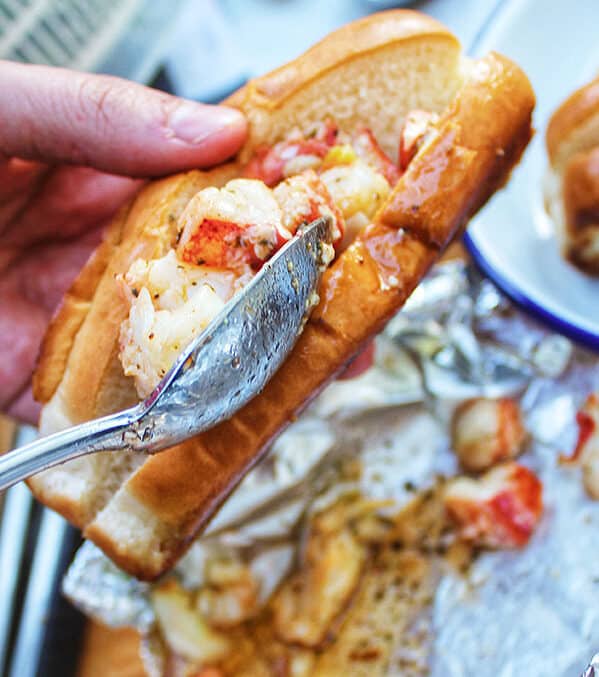 The seasoning is simple and is there to highlight the flavors of the lobster itself. Smoked paprika gives wonderful color to the dish, while thyme and oregano complement the richness of the butter-poached meat.
To add more nutrients to the meal, we created a quick blueberry vinaigrette side salad made from local ingredients. It's bright and summery in every bite, and the dressing is a breeze to mix. If you can't find fresh wild Maine blueberries, a handful of thawed frozen berries work wonderfully in this recipe too.
Serve the lobster rolls with a side salad, salt & vinegar kettle chips and a cold beer from your favorite brewery. Even if you can't see the ocean when you take your first bite, you'll taste it. That's what summer cookouts are all about in Maine.
.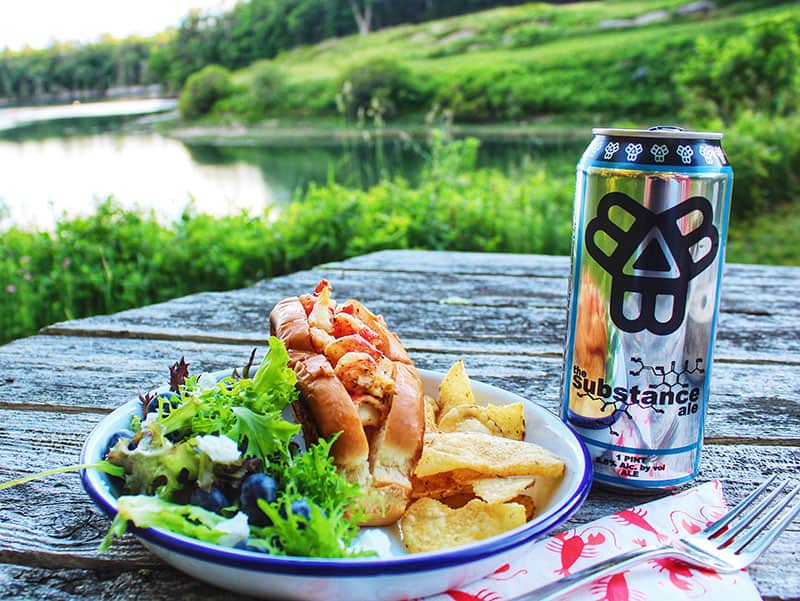 Hot Buttered Lobster Rolls
Makes 2 lobster rolls
Ingredients:
5-6 ounces lobster meat, cooked (1 lobster worth)
2 tbsp unsalted butter, divided
2 New England style bun
1 tsp lobster seasoning
Lobster Seasoning
1 tsp Maine Sea Salt
1 tsp Pepper
½ tsp Smoked Paprika
½ tsp Thyme
½ tsp Oregano
Directions:
Mix together the seasoning, set aside.

Dice the lobster into bite-sized pieces and place over low heat with 1 tbsp butter and 1 tsp seasoning mix. Allow the butter to melt and infuse the lobster meat.

On a griddle, melt the remaining butter and fry the buns on each side.

Portion the warm lobster meat into the buns and enjoy immediately.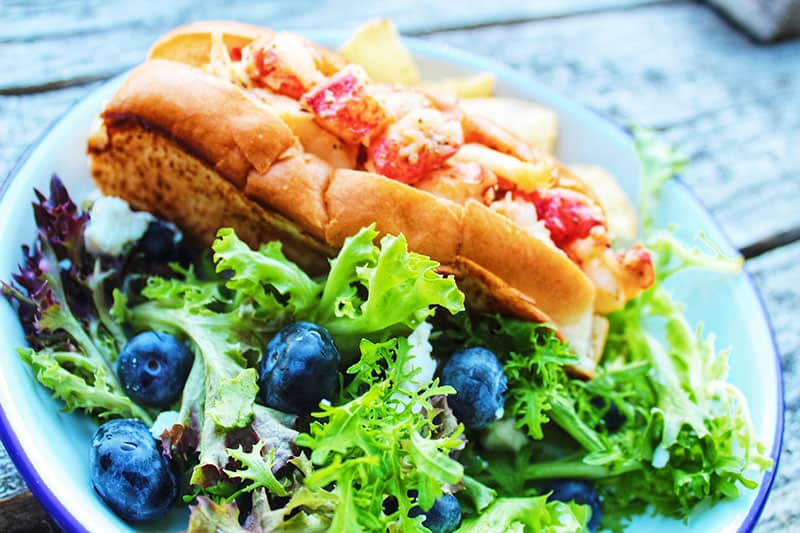 Local greens with blueberry vinaigrette
For the Blueberry Vinaigrette:
¼ cup olive oil
¼ cup balsamic vinegar
8-12 fresh blueberries
½ teaspoon of lobster seasoning
For the salad:
2 cups spring mix
¼ cup Goat cheese or feta cheese
¼ cup fresh Blueberries
Directions:
Muddle the blueberries with the seasoning, then combine with the olive oil and balsamic vinegar to create the Vinaigrette. Drizzle over salad and enjoy!
This week's Summer Cookout is from Jesse and Rachael Lyons! The couple live and work on the road in their fifth wheel RV. They travel the country, seeking delicious food and beer. Follow their travel and food adventures on Instagram @thetasteforadventure