Hey guys! We are Tucker and Janae from @Adventures_With_TuckNae! We are a newly married couple and we are currently traveling the United States in our Keystone Montana High Country 5th wheel RV.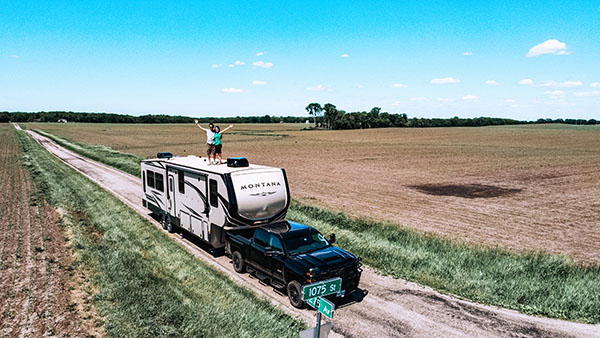 So far we have visited 21 states and 9 of the national parks. We love hiking and exploring. So far our favorite hike has been Sky Pond in Rocky Mountain National Park. We have a Mini Aussie dog named Cap who enjoys traveling with us as well. As far as jobs go, Tucker works in the farm equipment financing industry, and Janae is a blogger and content creator. You can follow along on our adventures on Instagram, Facebook, and YouTube, as well as on our website adventureswithtucknae.com.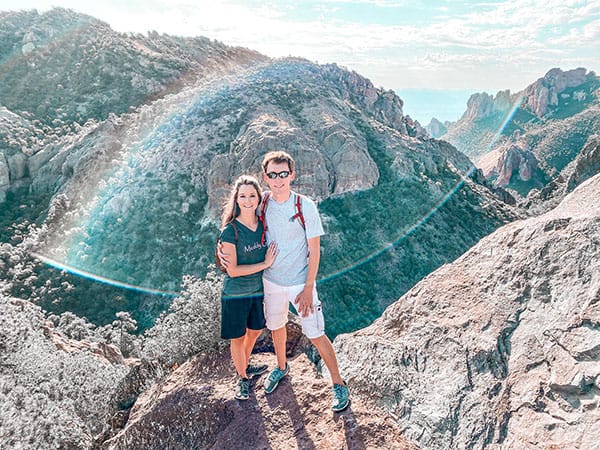 We are so excited to be sharing one of our favorite meals with you today…Grilled Chicken Fajitas! As a bonus, we are also sharing Tucker's "famous" guacamole recipe. We love Mexican food and probably cook it more than anything else. Fajitas are one of our favorite meals and making them on the grill is extra tasty! Janae does most of our cooking, but this is one meal that's all Tucker, he's just so good at it! Everyone who tastes his guacamole agrees it is some of the best they've ever tried…you are going to love it!
You'll notice that we didn't add specific amounts for some of the ingredients, we don't usually measure everything but instead just season it to taste. You can also add or takeaway from the ingredients to make it your way!
We hope you enjoy following along today as we share these recipes. If you decide to make them, be sure and tag us so we can see!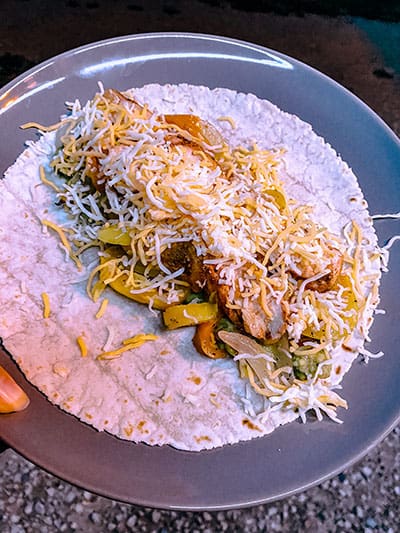 Grilled Chicken Fajitas 
For the Fajitas:
2 chicken breasts
2 bell peppers
1 onion
Seasonings to taste
Directions:
Cut the bell peppers and onions into thin slices and place in tin foil. Add salt and pepper and butter and cover. Heat on grill for about 15 mins before you add the chicken.

Season and grill chicken.

After everything is thoroughly cooked, remove and slice chicken breasts.

To assemble the fajitas, start with a warm tortilla. Top with grilled veggies, sliced chicken, guacamole, shredded cheese, and any other toppings you might want. Enjoy!
Guacamole
6 avocados
2 Roma tomatoes
Onion (optional)
Salt
Cumin
Chili powder
Paprika
Red pepper
Mash 5 avocados until creamy. Add seasonings to taste. Add diced tomatoes and onions. Enjoy!
This week's summer cookout brought to you by Tucker & Janae! You can follow them on Instagram, Facebook and YouTube @adventures_with_tucknae